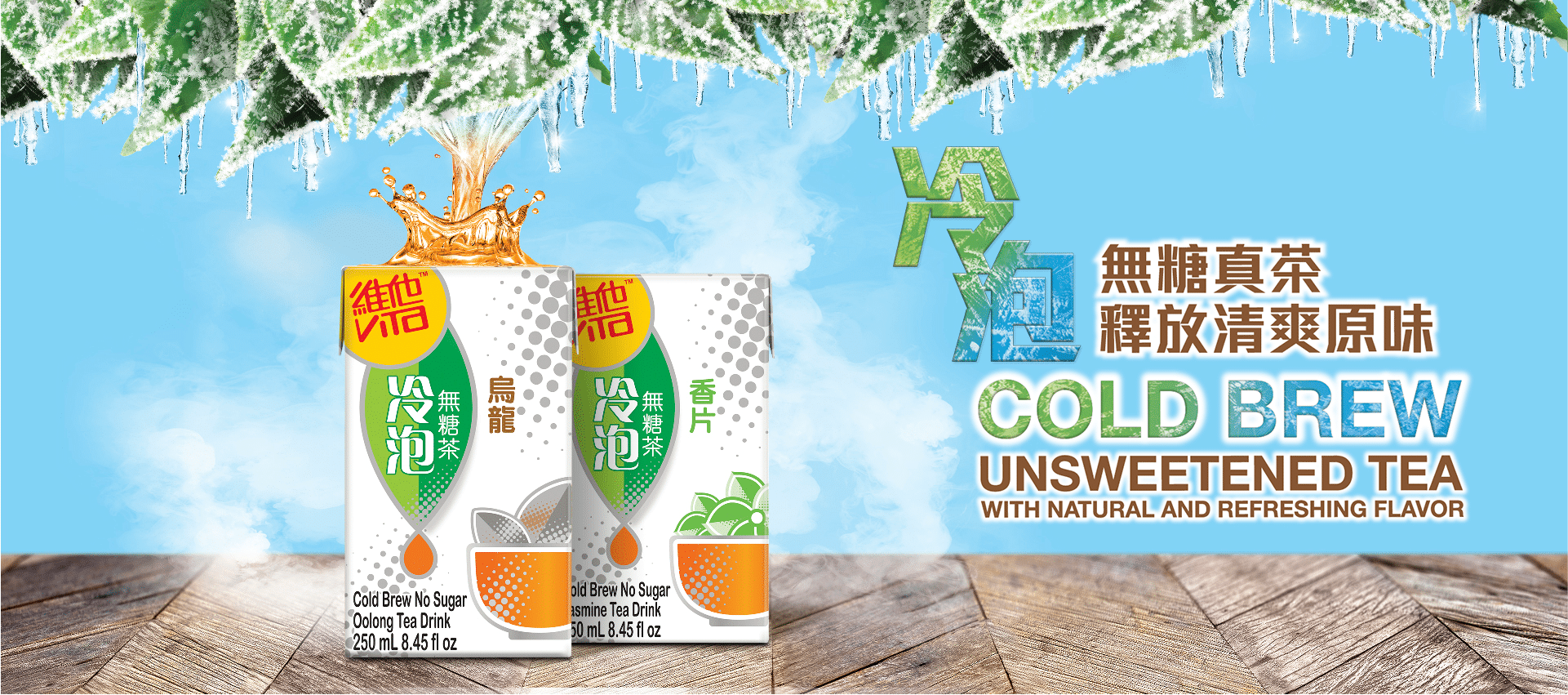 Tea tasting is a tradition deeply rooted in the Chinese culture as well as an everyday habit of many. As the general public becomes more aware of healthy living, drinking tea is no longer a hobby exclusive to seniors. Today, more and more young health-conscious consumers are beginning to swear by unsweetened tea drinks.
Seeing the growing demand for unsweetened tea drinks in North America, VITASOY, who already owns multiple popular tea lines, has recently launched its VITA Cold Brew No Sugar Tea line in the US and Canada. The VITA Cold Brew No Sugar Tea line uses premium real tea leaves as ingredients and is produced using the on-trend cold brewing technique. Compared to traditional tea brewing method, cold brewing reduces astringency and bitterness in tea and helps retain the health-promoting antioxidants naturally present in tea leaves. Guided by years of craftsmanship in tea brewing, VITASOY is dedicated to making tea with premium real tea leaves. The entire line contains no tea powder, tea concentrate, artificial colouring or preservatives and has absolutely zero calories, sugars and fats.
The VITA Cold Brew No Sugar Tea line is launching two new 250ml cold brew tea drinks in tetra pak cartons, consisting of two classic flavours: Jasmine and Oolong. Covered in a refreshing, modern white packaging, the packs are the perfect size to carry around for instant enjoyment anytime and anywhere. VITA Cold Brew No Sugar Tea drinks are suitable for all tea lovers who favour an unsweetened taste and are looking for a ready-to-drink option to satisfy their tea craving.